Whether you are starting from scratch or have already learned the basics of Power BI, this article will suggest the best study materials in order to master the Power BI and Analysis Services query language.
Here, we have picked top seven free resources from where you can learn Power BI free of cost.
Disclaimer: this suggestion is purely based on our experience and there is no affiliated account associated with any of the link provided in this article.
1. Introducing Microsoft Power BI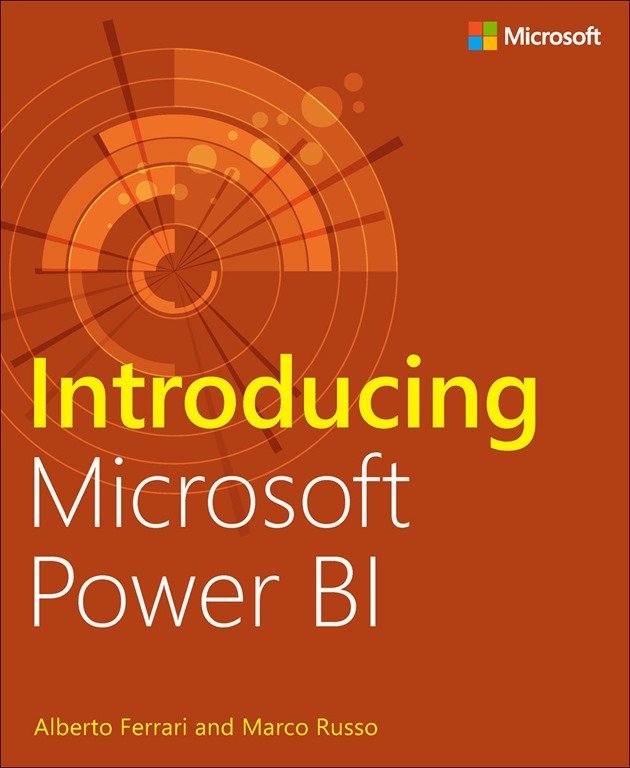 Book is always a good resource to learn anything especially the skills which required to follow a step by step approach. Professional books always follow a systematic flow so that readers can learn without missing any information.
Marco Russo and Alberto Ferrari are the best author of several books on Business Intelligence. No doubt this book is amazing. They have touched all the points which beginner is looking while going to learn Power BI. This book covers the basics of the tool and, at the same time, shows you what the main capabilities of Power BI are. The few chapters from the beginning are a step-by-step guide to start using the tool. Once you complete this book, you will have fair idea about all the available features and the business scenarios.
Book content
Introducing Power BI
Sharing the dashboard
Understanding data refresh
Using Power BI Desktop
Getting data from services and content packs
Building a data model
Improving Power BI reports
Using Microsoft Power BI in your company
You can find this book at free of cost on Amazon and Google Play Book. Just refer the below link of Amazon and download the e-book and enjoy the journey of Power BI.
2. Power BI documentation at Microsoft Docs
docs.microsoft.com is the home for Microsoft documentation for end users, developers, and IT professionals. Check out our quick starts, tutorials, API reference, and code examples.
With Power BI documentation, you get expert information and answers to address your needs, regardless of how you use Power BI. Here, you will find hands-on training materials that helps you advance your career and earn your spot at the top in Power BI technologies.
This documentation has been divided into several categories as per usage and user type. Please explore suitable category and learn the Power BI without worrying about missing any content. No book has covered the details in the way Microsoft has cover in Power BI documentation.
Please look at the below categories:
Power BI for consumers
Power BI for report designers
Power BI admin documentation
Power BI developer documentation
Microsoft Power BI Guided Learning
So, let's start the learning journey with this sequenced collection of courses, and understand the extensive and powerful capabilities of Microsoft Power BI.
Please follow the below link to learn Power BI.
https://docs.microsoft.com/en-us/power-bi/fundamentals/power-bi-overview
3. Data Analysis Expressions (DAX) Reference
DAX is a very essential topic in Power BI to build formulas and expressions. DAX formulas help data analysts to use the data sets they have to the fullest potential and to calculate data values & come up with fresh insights.
Here, Microsoft documentation plays a very important role if you want to go for free learning resource. Microsoft has segregated DAX functions into Time-intelligence, Filter, Information, Logical, Math, Parent-Child, Statistical, Text and other. You will also learn DAX syntax, operators, queries and parameter-naming.
Please follow the below link to learn DAX.
https://docs.microsoft.com/en-us/dax/
4. Power Query M language
Power Query is the Data Connectivity and Data Preparation technology that enables end users to seamlessly import and reshape data from within a wide range of Microsoft products, including Excel, Power BI, Analysis Services, Common Data Services for Apps & Analytics, and more.
Again, Microsoft documentation on Power Query is the best free resource to learn. Here, Microsoft has covered ins and outs of Power Query and you will get deep knowledge of M language.
Please follow the below link to learn Power Query/M language.
https://docs.microsoft.com/en-us/power-query/
https://docs.microsoft.com/en-in/powerquery-m/index
5. Data Modeling in Power BI
Data Modeling is one of the features used to connect multiple data sources in BI tool using a relationship.
Here, we have found a free course on Model data in Power BI. The duration of this course is 1 hour 7 minutes having 9 units. This course is mainly focus on Connecting Power BI to multiple data sources to create reports and define the relationship between your data sources.
In this module, you will learn:
Create relationships between your data sources
Create a new field with calculated columns
Optimize data by hiding fields and sorting visualization data
Create a measure to perform calculations on your data
Use a calculated table to create a relationship between two tables
Format time-based data so that you can drill down for more details
Please follow the below link to access the course on Data Modeling by Micorosoft.
https://docs.microsoft.com/en-us/learn/modules/model-data-power-bi/
6. sqlbi.com
This is one stop site where you will find several articles, tutorials and videos on Power BI, DAX, Data Modeling and other BI features. This site is run by the BI industry experts Marco Russo and Alberto Ferrari.
SQLBI team explains all the topic in detail so that you will get end to end knowledge of all the terminology related to Power BI. Please visit their website and enjoy your learning journey.
Please follow the below link to visit to SQLBI site.
7. DAX Guide
DAX Guide is a project by SQLBI. DAX Guide makes it a go-to reference on the DAX language. You can think DAX Guide as an expansion of Microsoft DAX documentation.
DAX Guide is updated automatically, through the monitoring of new versions of Microsoft products. For every DAX function, DAX Guide offers a compatibility matrix for versions/products supported. Every function/argument is marked with attributes highlighting its behavior regarding row context and context transition.
So, no need to stop yourself in DAX journey. Please keep referring this site as a DAX reference and improve your Power BI skills.
Click on the below link to access the amazing service provided by SQLBI Team.
Hope, you will find this article useful. Please leave your comments if you are looking for any further clarifications. Also, subscribe to receive notification on latest article at thedatalabs.org.