In this tutorial, we will be learning how to create scrollable Table and Chart in MS Excel. This is step by step tutorial hence, you don't need to worry if you are a beginner in Excel.
Follow the below YouTube Tutorial to learn.
Please download the demo file from the below link.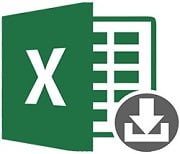 Please explore our other pages to download free automated trackers, tools and dashboard tutorials.