In this post, we are going to discuss an Excel based utility tool to extract the Index and underlying stock data from NSE website.
Before moving ahead, let us understand the term Option Chain Analysis first then we will focus on the usage and configuration of this tool.
The option chain allows the trader to evaluate the liquidity and depth of each specific strike. It does not only capture the executed price but also captures real time bid price, ask price, bid quantity and ask quantity. The option chain matrix analysis is most useful for the next trading day so people need to copy / paste this data all the time which is a difficult and time consuming task.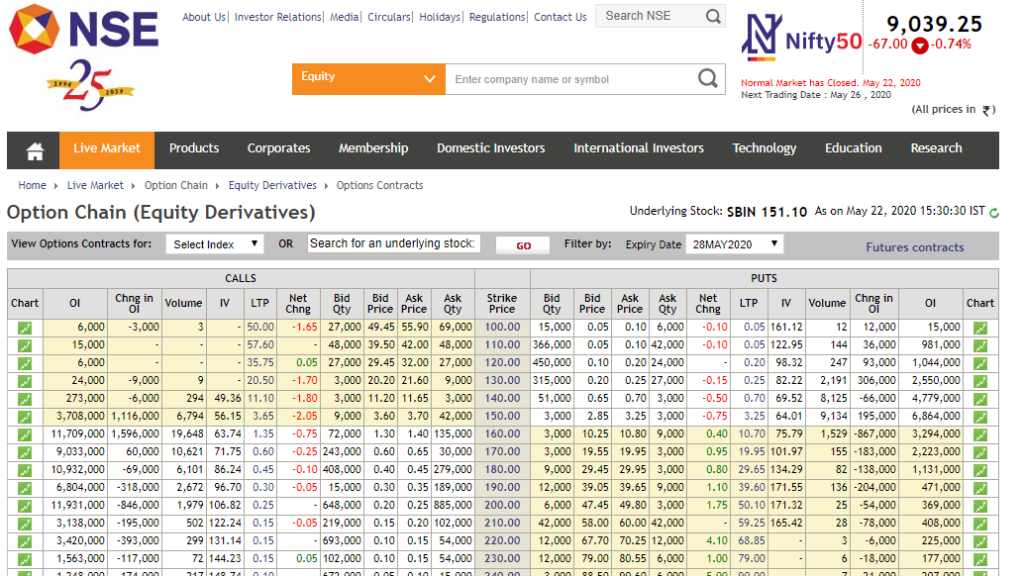 To automate the entire process of fetching Option Chain along with Future data. I have developed an automated tool in which you can simply get the data in a click of a button within no time.
How to use this tool?
Let's understand how to use this tool with the help of a guided tour. Firstly, let's go to 1st page, select any stock from the Stock name drop-down list as showing in below image. After this, just select the expiry date (weekly for Index and monthly for underlying stock) from the next drop-down and click 'Go' button. Within 3-5 seconds, you will get a pop-up on you screen saying 'Data is extracted'. And that's it, you will get the data for option chain and future contracts in next tabs as well as formatted view on Home tab. It is very simple. Isn't it?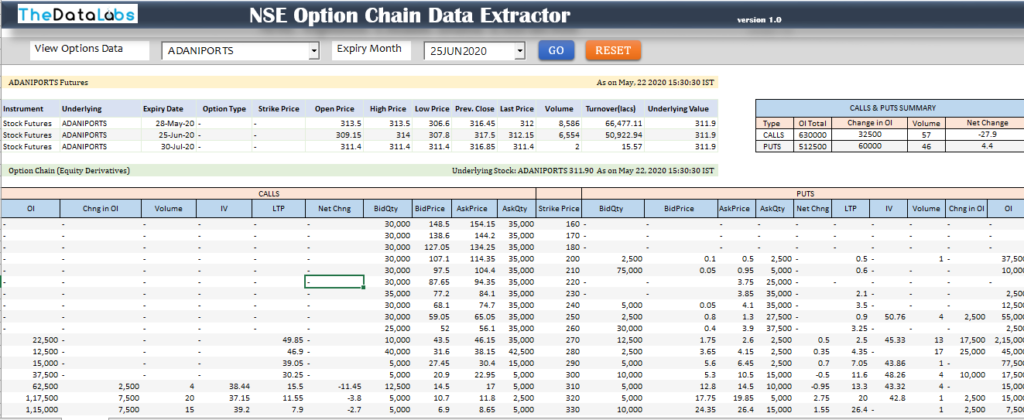 Please watch this tutorial on YouTube.
Version 1.3 – Error has been fixed for NSE.
Please click on below button to download the NSE Option Chain Automated Data Extractor tool.

For feedback, suggestion or any changes required in this tool, please drop an email to info@thedatalabs.org.
Please visit our YouTube channel to learn automation, dashboard, Power BI and other visualization.
Disclaimer: This tracker is just for learning purpose only and to demonstrate the possibilities of Excel and VBA. Please use this tool if you are authorized to download the data from the NSE website. Also, test this tool properly as we have not spent much time on testing.
Note: TheDataLabs will not take any responsibilities related with accuracy, data related issues and others.