In this tutorial, we will learn how to create a scrolling or animating chart in Excel. We will create dynamic name ranges for input parameters for dynamic line chart and will increase the value of name range through VBA code so that Line chart will keep showing the data basis on inputs and moving the range of data to make it animated.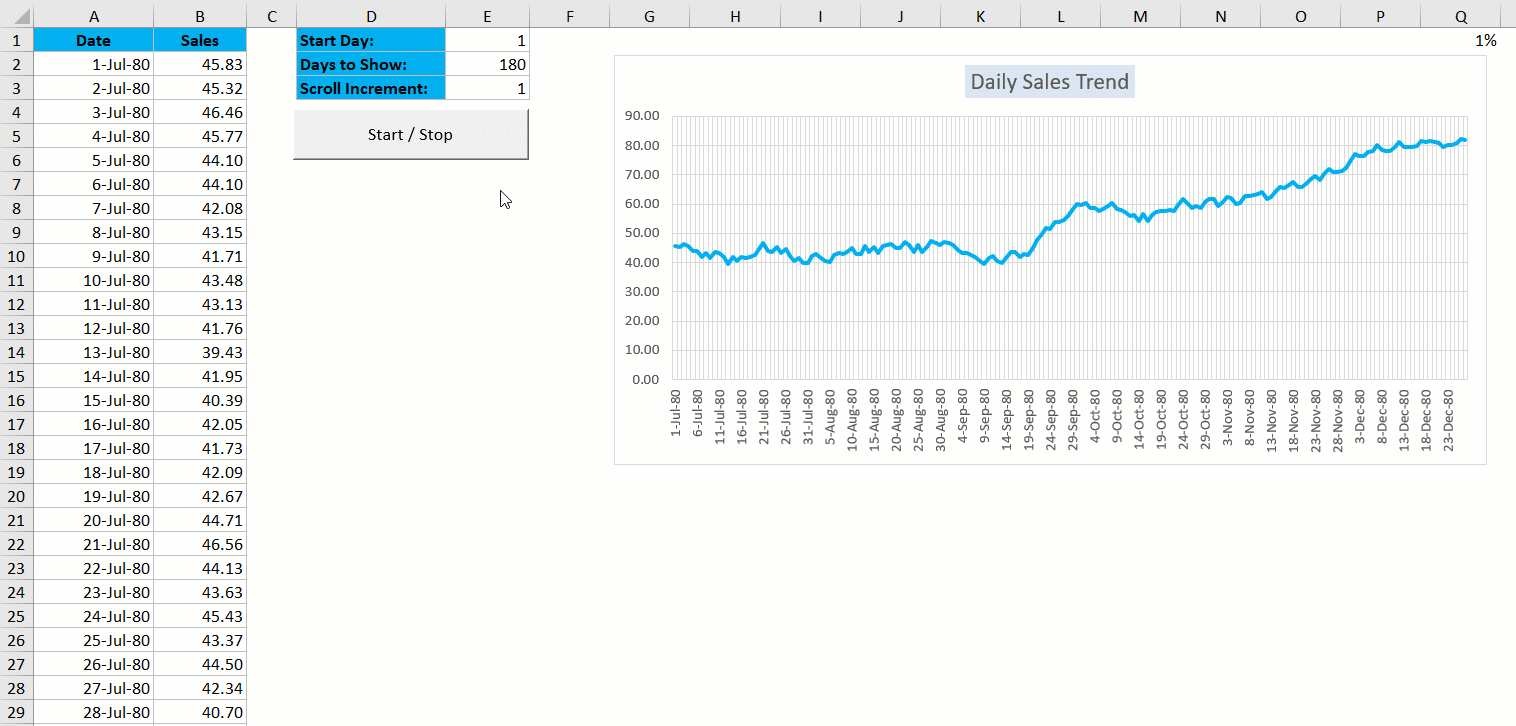 To learn the code and other technique, please watch our YouTube Tutorial.
Please download the demo file along with code after clicking on below button.

Please post your comment if you have any feedback or question.