A Fully Automated Employees Time Tracking software – easily captures the activities code and time stamps so that employee and management can see how and where employees are spending their time. It helps them to improve their productivity and time management.
Employee Activities Tracker provides all the features to track all the activities performed by an employee in office hours. It also provides additional features e.g. User management, Database Configuration, Report Generation and Dynamic & Customized Drop-down fields from the User Interface (UI).
There are several software available in market which provides all the features. You just need to buy, configure it and start using. But the real challenge is budget, annual maintenance charge and company InfoSec policy. You can't go for any software vendor. You just need to go for some premium software so that you can start using the tool to manage the required task.
Recommended reading : Simple version of activity tracker with code
Considering all the issues e.g. Budget, InfoSec policies and maintenance, Excel based application is the best alternatives you can choose. Now a days, almost every computer has Microsoft Office hence, Excel based application does not increase the software and maintenance cost. Also, there is no threat of data security as codes and everything is with you. You don't need to worry about cost, development skill and other maintenance charge & efforts.
Here, our team has developed a Fully Automated Employee Activities Tracker version 2.0 with all the features. It allows all the functionalities which premium software provides e.g. Login Window, Login Time, Tracking Activities Time, User Management, Drop-down management and Report Generation.
Login Window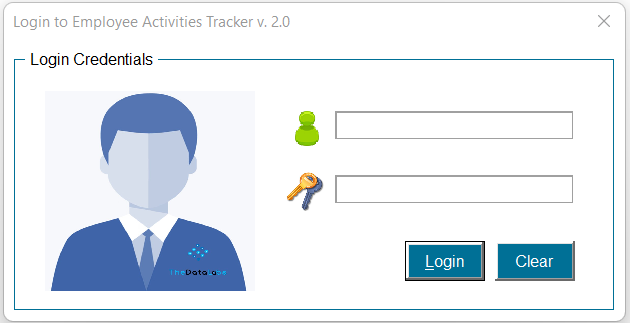 Home Page
Activity Tracker Window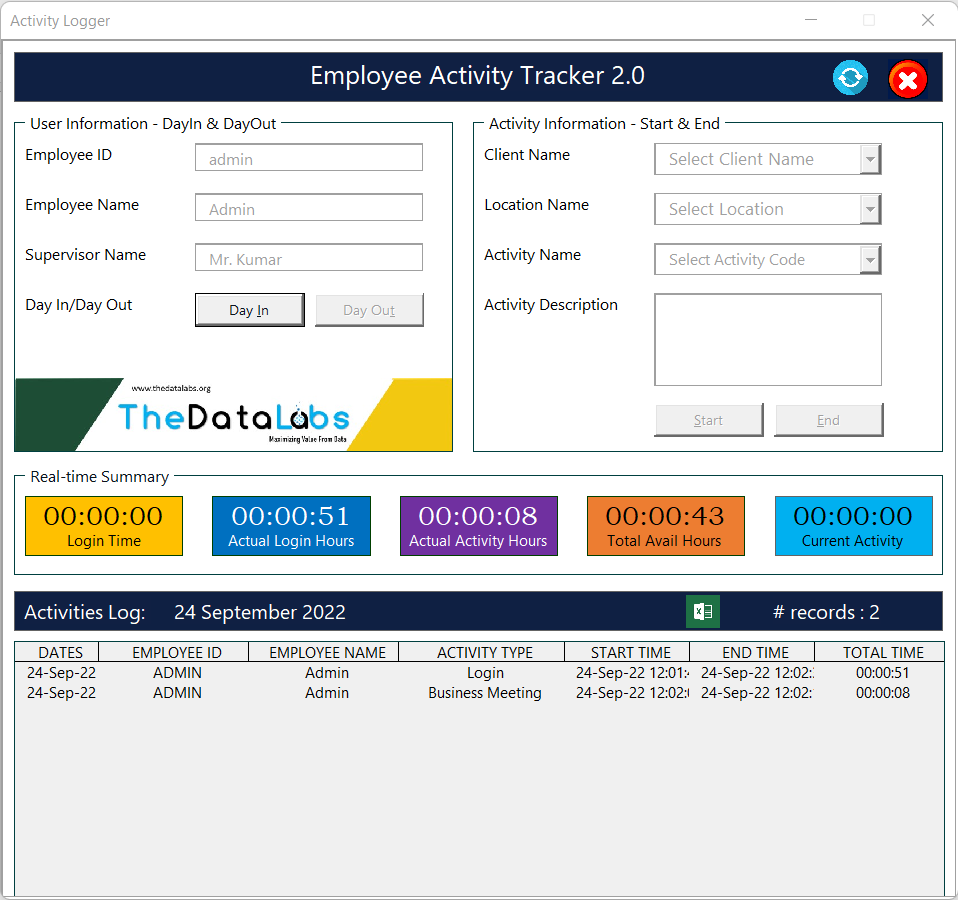 User Management Window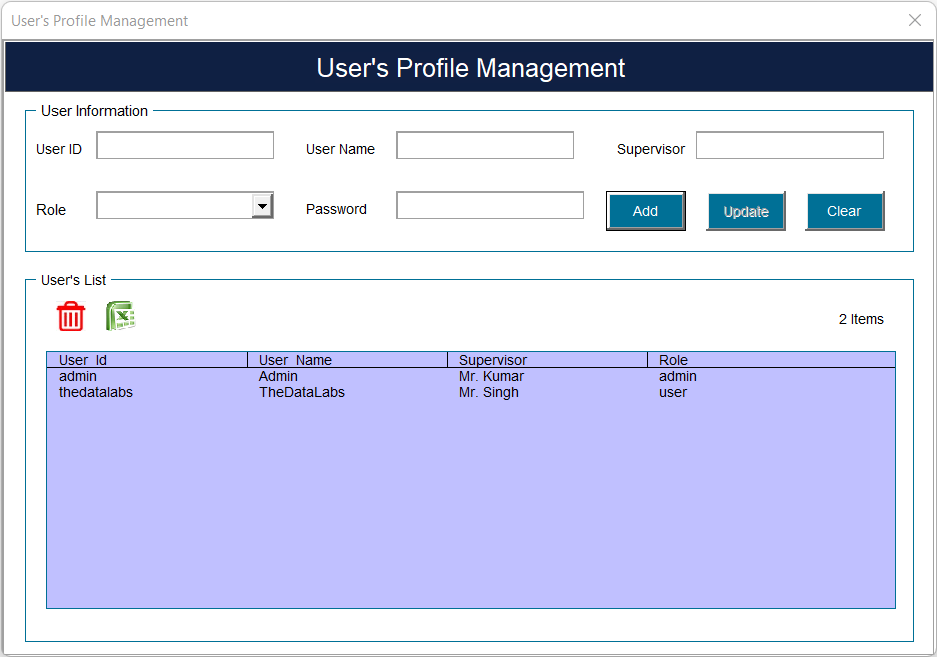 Drop-down Management Window (Activities Codes, Client Name and Location)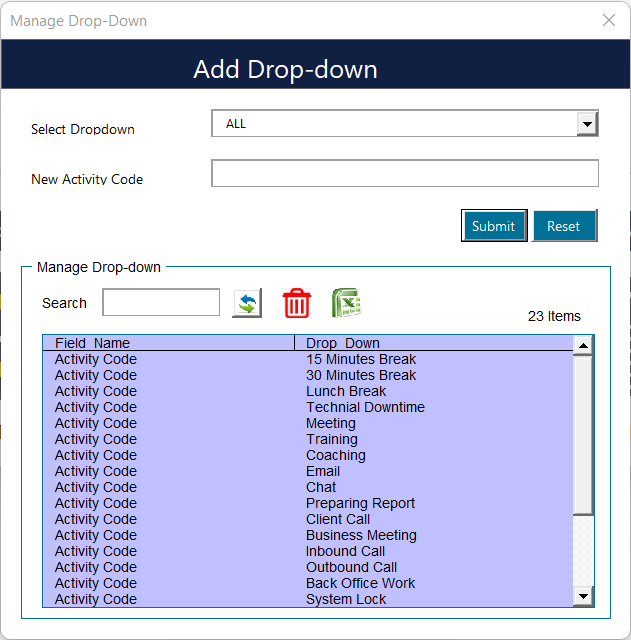 Report Generation in a Separate Excel File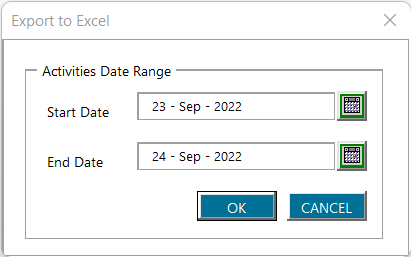 MS Access has been used as a database hence, all the functionalities will be available for multiple users. Multiple employees can use this tool simultaneously without facing any issues. You just need to set the centralized database path, configure the Employee Activities Tracker and distribute this application to your team members.
Note: If you don't have MS Access installed on your PC then you don't need to worry about that.
MS Access Database for Activities Tracker (password is thedatalabs)
Database Path configuration settings

Please watch our YouTube Video for Demo of tool and how to configure according to your requirement.
Download the Employee Activities Tracker version 2.0
Please read our Privacy Policy & Terms and Condition