Fully Automated Multi-user Employee Activities Tracker
Employee Activities Tracker version 1.0 offers automated solution to track employee activities in centralized way. This system is fully functional and using MS Access as database.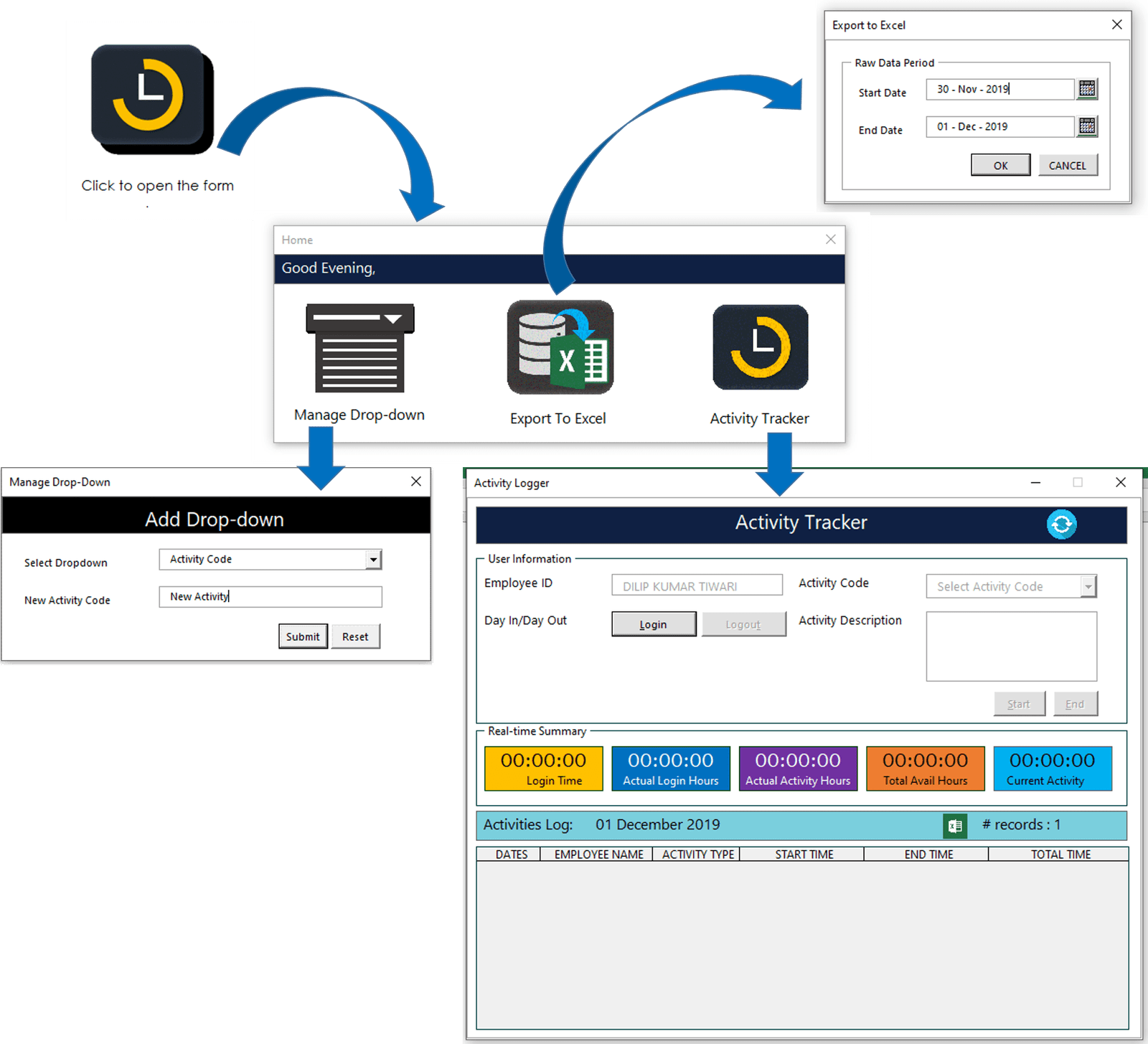 System requirement: MS Excel 2007 or above
Below are the features:
Fully Automated
Centralized Database
Multi-user environment
Can be used to track Employee first In and last Out time to calculate office hours
It can track all the activities including breaks, meeting, coaching and development and other task
Task can be added according to team or process
Tracker automatically detects the employee details hence, no need to provide access
Extract the data for selected dates and prepare reports
Fully secure hence no other employee can see other data
No need of MS Access in your system. VBA code can handle all the operation in the absence of MS Access
Watch our YouTube tutorial on 'Employee Activities Tracker'
This tool is completely free with source code.
Please send a mail to us at info@thedatalabs.org for any support or to customize the tracker as per business requirement.
Click on below button to download the automated tracker.