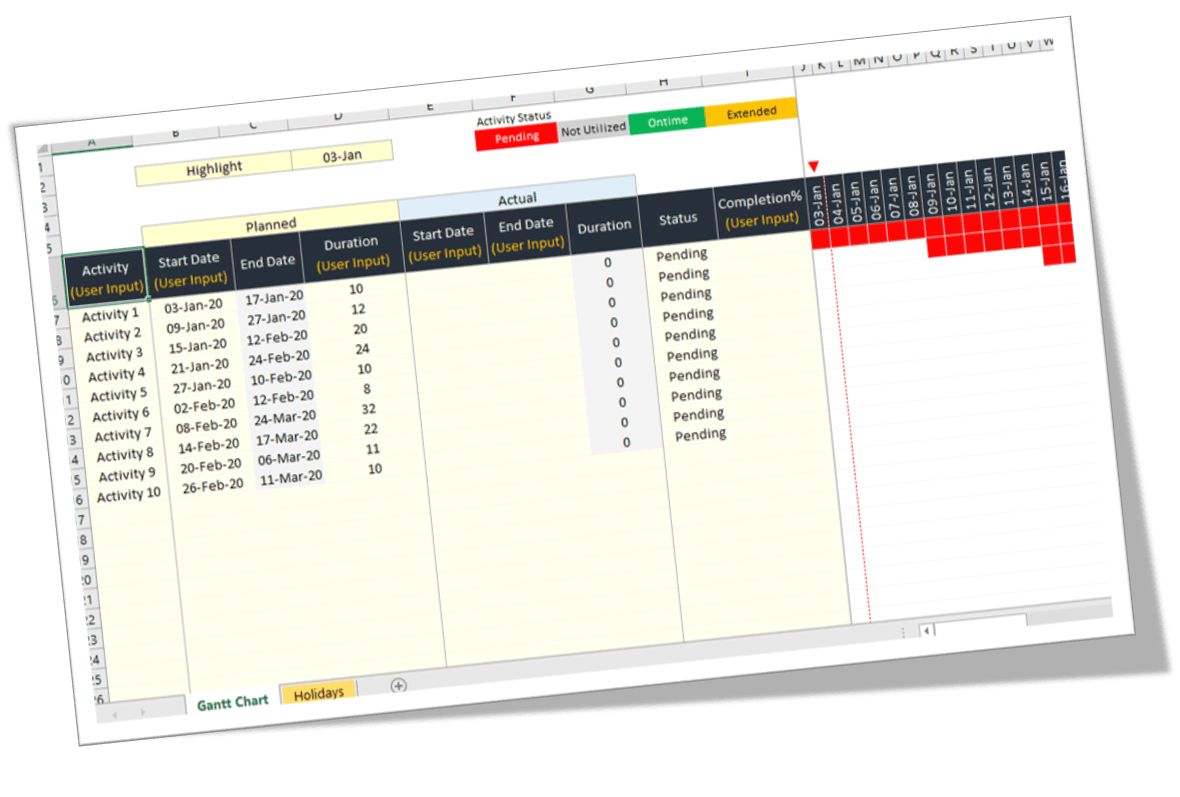 The Ultimate Gantt Chart in Excel
What is a Gantt Chart?
A Gantt chart is a type of bar chart that illustrates a project schedule, named after its inventor, Henry Gantt, who designed such a chart around the years 1910–1915. Modern Gantt charts also show the dependency relationships between activities and current schedule status.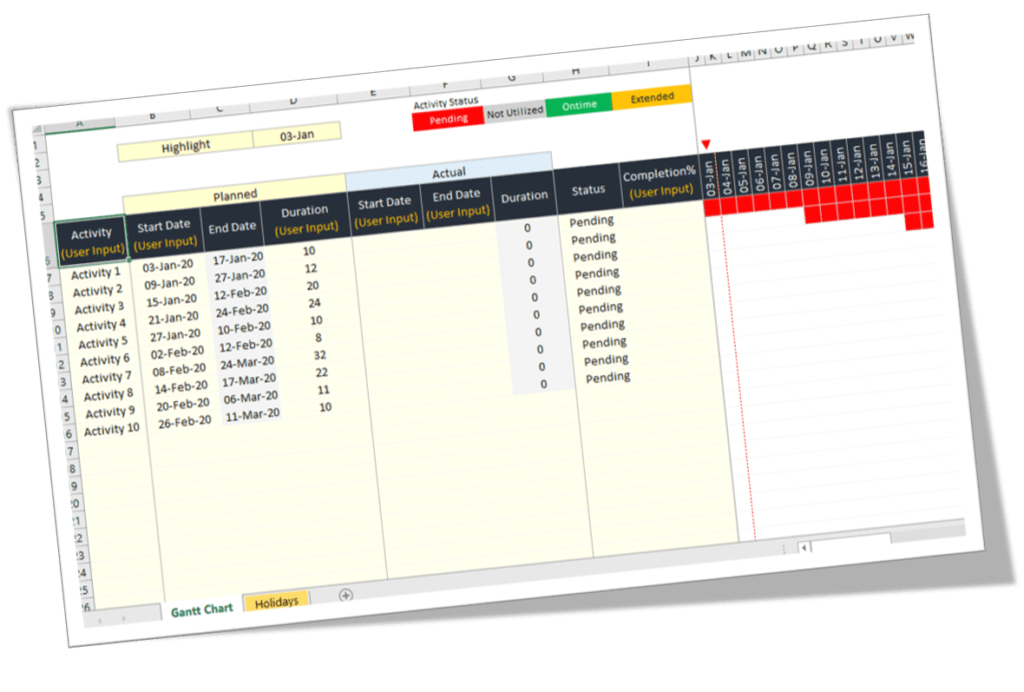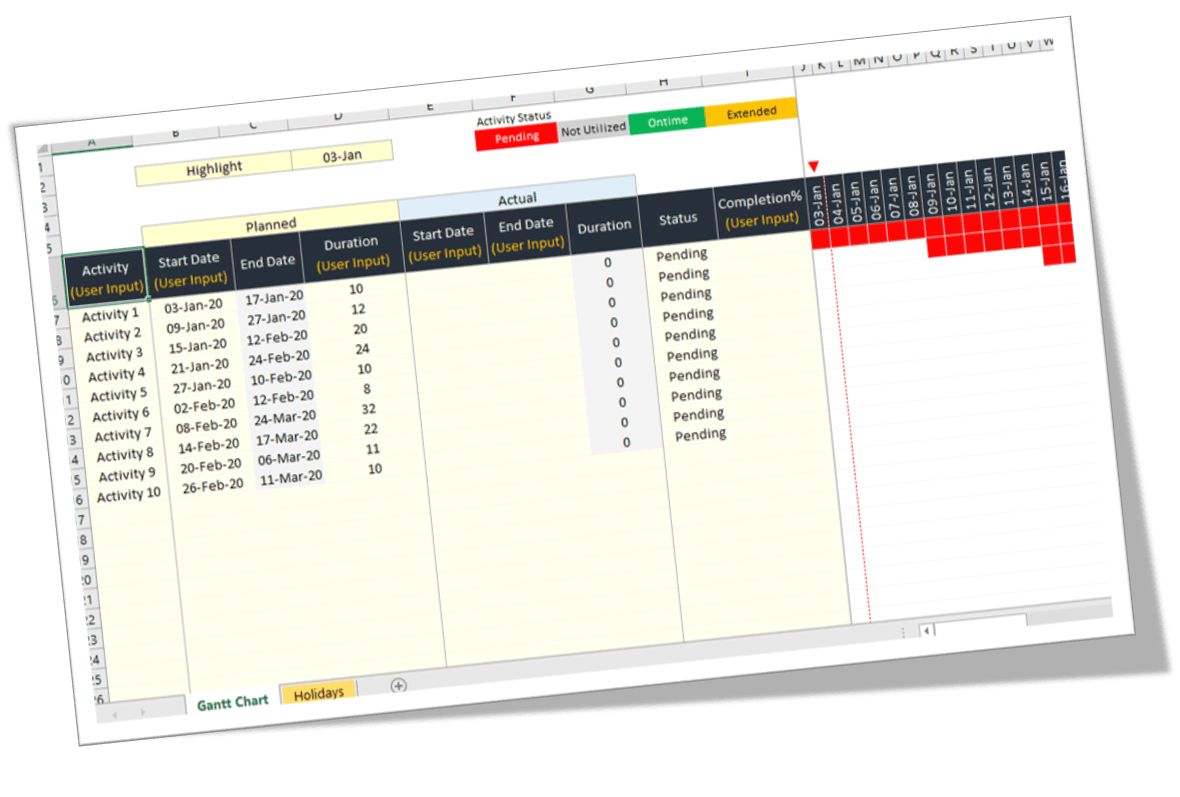 At present, Gantt charts have become the popular choice of project managers in every field.
Gantt charts allow project managers to track the progress of the entire project. Through Gantt charts, the project manager can keep a track of the individual tasks as well as of the overall project progression.
In addition to tracking the progression of the tasks, Gantt charts can also be used for tracking the utilization of the resources in the project. These resources can be human resources as well as materials used.
There are dozens of Gantt chart tools that can be used for successful project tracking. These tools usually vary by the feature offered.
The simplest kind of Gantt chart can be created using a software tool such as Microsoft Excel. For that matter, any spreadsheet tool can be used to design a Gantt chart template.
If the project is small scale and does not involve many parallel tasks, a spreadsheet based Gantt chart can be the most effective type.
Microsoft Project is one of the key Gantt chart tools used today. Especially for software development projects, MS Project based Gantt charts are essential to track the hundreds of parallel tasks involved in the software development life cycle.
Here, you can download a Ultimate Gantt Chart developed in Excel with some basic Excel Functions and Formatting. This is very dynamic and can fulfill your requirement of small scale project management.
If you want to learn how to create this Gantt Chart then please watch our tutorial on Gantt Chart.
Click here to download the Gantt Chart.