Thanks for Downloading UserForm and Multiple Option Buttons in VBA! Please click on below Excel button to start downloading.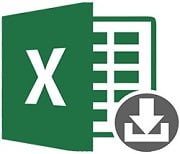 Below are the list of trending posts related with Automated Tools, Trackers and Dashboard. You can download all the files and ready to use tools free of cost!
Displaying Chart in a UserForm
Fully Automated Data Entry Userform
Data Entry Form in Excel Without VBA
Dynamic Customer Call Log Form in VBA
How to Create a Multi-User Data Entry Form in Excel (Step-by-step Guide)
How to make fully dynamic calendar in Excel
Employee Activities Tracker version 2.0
Data Entry Application in Excel and Access
Automated Student's Registration Form in Excel and VBA
Automated Data Collator in Excel
How to make Login Form in Excel and VBA
Transfer Data from Microsoft Excel to Google Sheet
Showing Multiple Lists in a Single ListBox Dynamically
Create a Dynamic Map Chart in any version of Excel
Use Live Excel Charts as a Tooltip on Mouse Hover
UserForm and Multiple Option Buttons in VBA
Automated NSE Option Chain Data Extractor
Interactive Chart on Mouse Hover
Data Entry Form with Excel Table and Vlookup
The Definitive Guide to Google Form
Developer Tab in Excel: Add, Use and Remove
How to Show Help Pop-Up on Mouse Click

Please send an email to info@thedatalabs.org for any feedback, queries and Freelancing Projects on Automation, Dashboard & Report. Thanks!